The Pacific Dance Artist in Residence program is an exciting dance residency offered to an established dancer, choreographer, or director of Pacific Islands
Pacific Dance NZ offers a range of teaching and tutoring services for schools. Our experienced tutors are available to teach anyone or a combination of different Pacific dance styles
After three years of absence from our Auckland theatre scene, we are proud to announce the annual Pacific Dance Festival has returned to our stages. Our 2023 festival programme represents our international partnerships which has been a direct product of pre- and post-pandemic engagement celebrating diversity and richness that the Pacific brings to the dance and arts landscape of Aotearoa.
The Pacific Dance Fono is an annual event delivered in partnership with Dance Aotearoa New Zealand (DANZ).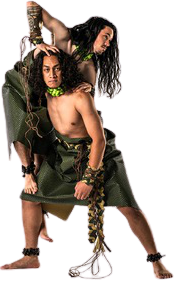 ALL
ABOUT
US
PACIFIC DANCE NEW ZEALAND (PDNZ) WAS FORMED IN 2010 AND IS LOCATED AT 147 GREAT NORTH ROAD, GREY LYNN IN AUCKLAND. IT IS A DEVELOPMENT ORGANISATION DELIVERING A WIDE RANGE OF SERVICES FOR THE PACIFIC DANCE SECTOR OF NEW ZEALAND. THE ORGANISATION IS GOVERNED BY THE PACIFIC ISLANDS DANCE FONO TRUST.
About Us
See
For
Yourself
Why
We
Are
The
Best
Pacific Ocean Dance has a wide range of
dancer , teachers and mentors guilding their pupils
to the path of success
FOLLOW
OUR
BLOG
AND
KEEP
UP
WITH
NEWS.
Our Blogs And News section is here to
keep you updated about everything