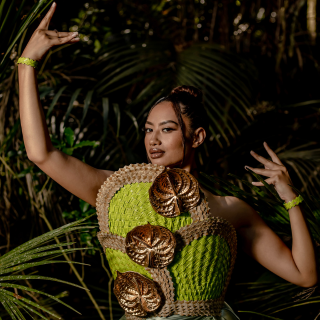 Experience the Beauty of Diversity: 'ENUA
"Experience the Magic of Pacific Couture and Dance: 'ENUA' Takes Center Stage at Pacific Dance NZ Festival 2023"
The Pacific Dance NZ Festival 2023 just got even better with the addition of 'ENUA', a Pacific Couture fashion and dance show by the talented Viv Hosking-Aue, AUĒ dance company, and the House of Va. 'ENUA', previously known as 'Territory', was created and choreographed by Hosking-Aue in 2014, and now, 10 years later, it's back to life!
In this inspiring and thought-provoking performance, Hosking-Aue explores how we interact with people from different social-cultural backgrounds. He asks the question, "What if South Auckland was Ponsonby today? Would Aucklanders walk the way they walk? Would they talk the way they talk?" Hosking-Aue's work highlights the importance of acknowledging and celebrating our differences, while also recognizing the similarities that unite us.
Through 'ENUA,' Hosking-Aue questions how we interact with people from different social-cultural areas to ourselves. The show explores the rich history of Pacific Islands immigrants who populated Ponsonby in the 1970s, creating a lively cultural energy. Today, Ponsonby is filled with classy restaurants and expensive shops, while South Auckland remains predominantly a Pacific Islands low socio-economic area.
This thought-provoking production promises to leave audiences with a renewed appreciation for the importance of cultural diversity and understanding.
We are proud to present 'ENUA' as part of the Pacific Dance NZ Festival 2023, and we are grateful for the support of Auckland LIVE. This show represents a true celebration of Pacific Island cultures, and we invite everyone to join us for an unforgettable experience.
So come and be inspired by the incredible talent of Viv Hosking-Aue, Aue dance company, and the House of Va. Join us for 'ENUA' and witness a spectacular fusion of Pacific Couture fashion and Pacific dance. This is a show not to be missed, so book your tickets now and be a part of this amazing celebration of culture and art.
Don't miss out on this incredible show! Join us in June 2023 and get your tickets now. Let's celebrate Pacific culture together.