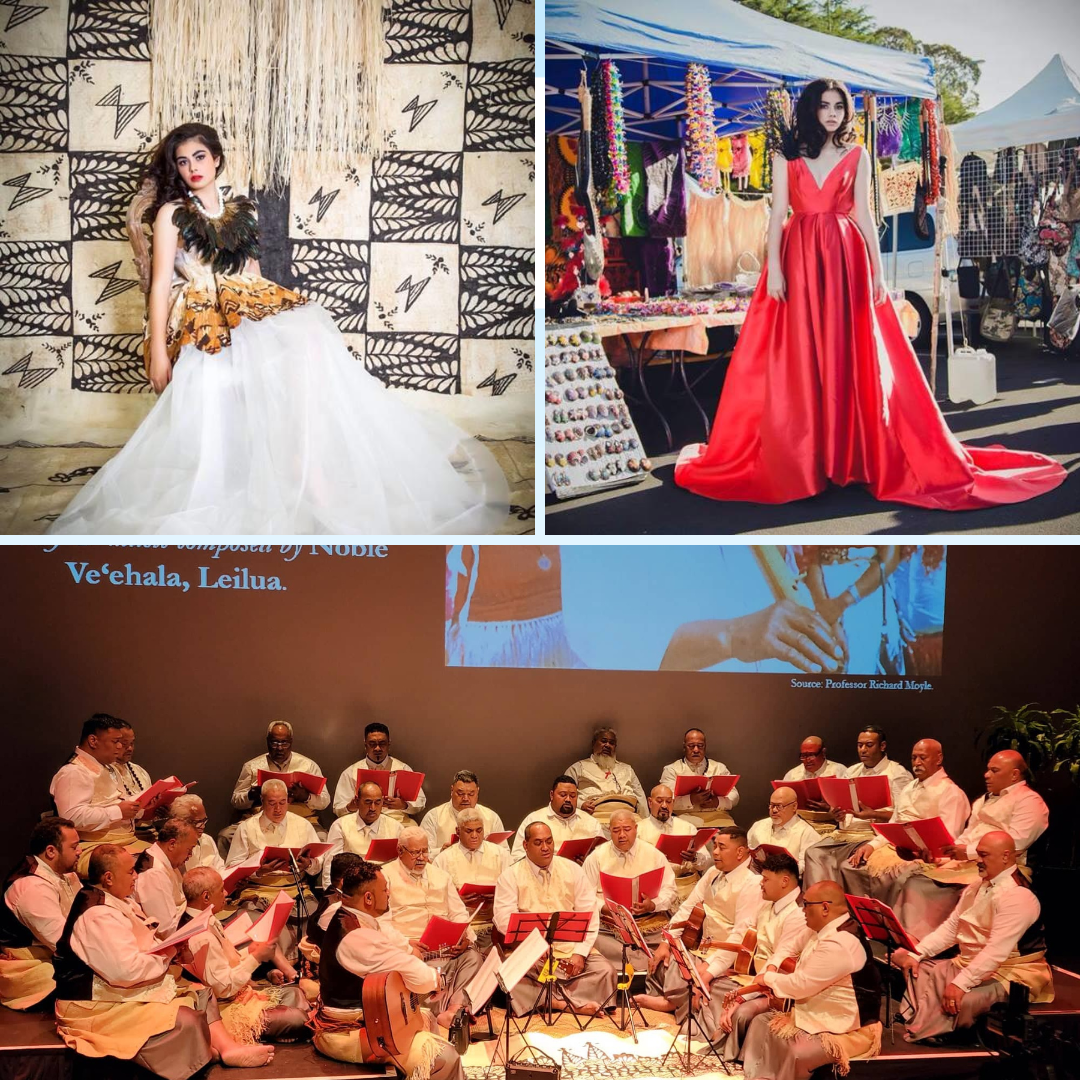 Unveiling the Unconventional
Beau Louis Takapu Collaborates with Feohianga Alonga 'ia Kalaisi Trust for a Stunning Fusion of Fashion and Faikava
In a groundbreaking collaboration that celebrates creativity, design, fashion, and the rich culture of Tongan Kava clubs, renowned fashion designer Beau Louis Takapu joins forces with the Feohianga Alonga 'ia Kalaisi Trust. This unlikely partnership showcases the beauty of collaboration and the power of merging diverse influences to create something truly remarkable.
The Feohianga Alonga 'ia Kalaisi Trust: A Remarkable Journey of Community and Culture
The Feohianga Alonga 'ia Kalaisi Trust, originally formed for faikava men at the Onehunga Tongan Methodist Church, has been an integral part of the community for years. Their gatherings, once held in the church hall, have now expanded to community halls and personal garages due to the challenges brought on by the COVID-19 pandemic. But their resilience and dedication remain unwavering. From promoting COVID-19 vaccinations to delivering workshops on healthy living and family well-being, this group has continued to serve their community with passion and commitment.
In a bold move, the Feohianga Alonga 'ia Kalaisi Trust ventured beyond its traditional domain of Kava clubs and garages, bringing Tongan Classical Music to the theatre stage and contemporary art towards the end of 2022. This artistic evolution set the stage for an exciting collaboration with Beau Louis Takapu, a fashion designer known for his innovative designs that bridge the gap between cultures and styles.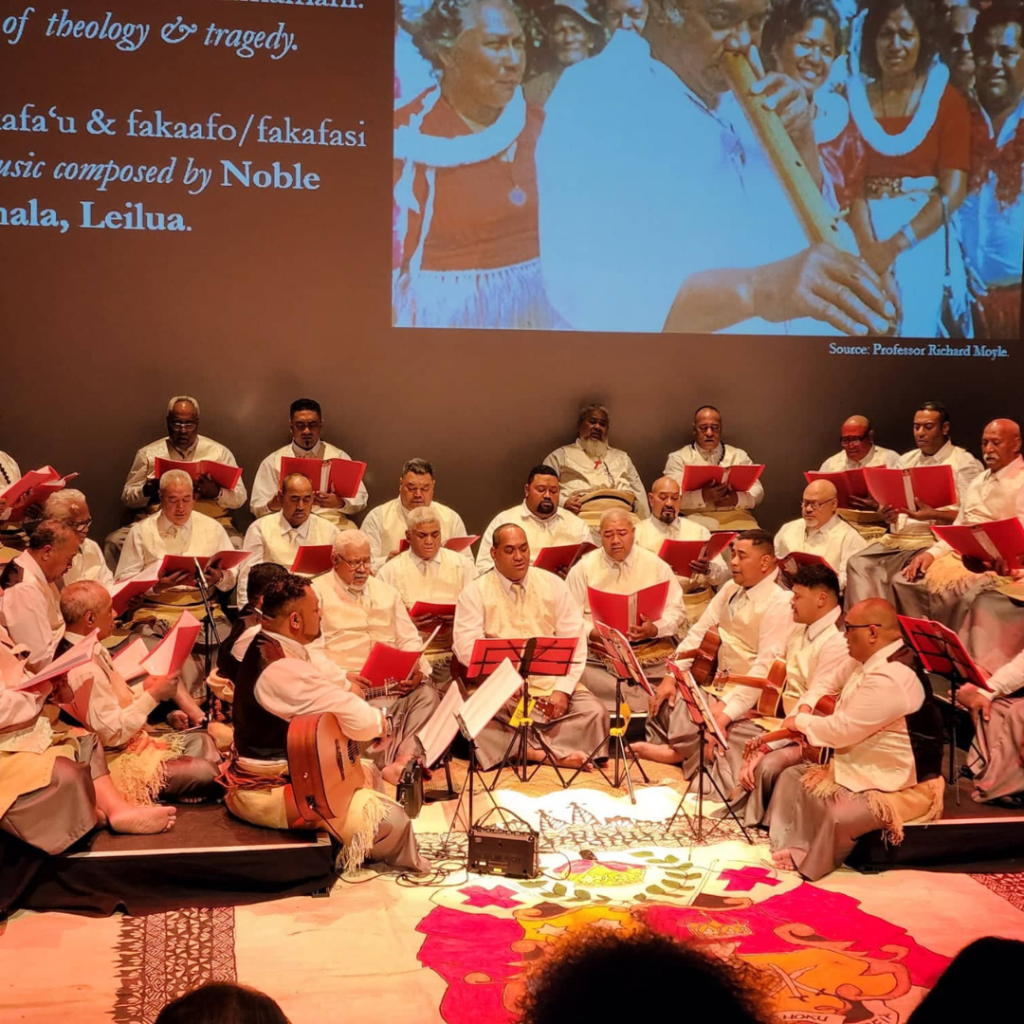 Beau Louis Takapu : A Visionary Fashion Designer
Beau Louis Takapu's Couture Spring Summer 2023 collection, aptly named the "Forever Grateful Collection," pays homage to the women and men who have played a significant role in the designer's life. With Covid interrupting lives and businesses worldwide, this collection is a tribute to those who have supported and uplifted Takapu during challenging times.
A Harmonious Union of Fashion and Culture
As the models step onto the runway, anticipation fills the air. With each step down the staircase, they embody confidence and grace, symbolizing the power of making a grand entrance regardless of the occasion. Takapu's Forever Grateful Collection beautifully reflects his muses' characteristics, personalities, and emotions, translating them into captivating designs. From sculpted ruffles that capture the essence of individuality to flamboyant embellishments that represent courage, each piece showcases the vibrancy and warmth of the Pasifika.
Unveiling the Collaboration: Twilight Tuesday at Auckland War Memorial Museum:
Mark your calendars for June 13th 6.30pm, as the Auckland War Memorial Museum opens its doors to the public, providing a stunning backdrop for this extraordinary collaboration. The South atrium will transform into a vibrant stage, showcasing the beauty and richness of Tongan culture merged with Beau Louis Takapu's innovative designs. Twilight Tuesday, during the Pacific Dance NZ Festival in June, will be the perfect opportunity for art enthusiasts and fashion aficionados to witness this groundbreaking event.
The collaboration between fashion designer Beau Louis Takapu and the Feohianga Alonga 'ia Kalaisi Trust is a testament to the boundless possibilities of creativity and cultural fusion. This extraordinary partnership brings together fashion, design, and the sacred practice of kava clubs, celebrating the beauty and diversity of human expression. Don't miss the opportunity to witness this remarkable event as it unfolds at the Auckland War Memorial Museum, where fashion, culture, and art converge to create an unforgettable experience.
Join us on June 13th for an evening of enchantment, inspiration, and a celebration. No bookings are required for this FREE Show – we look forward to seeing you there!