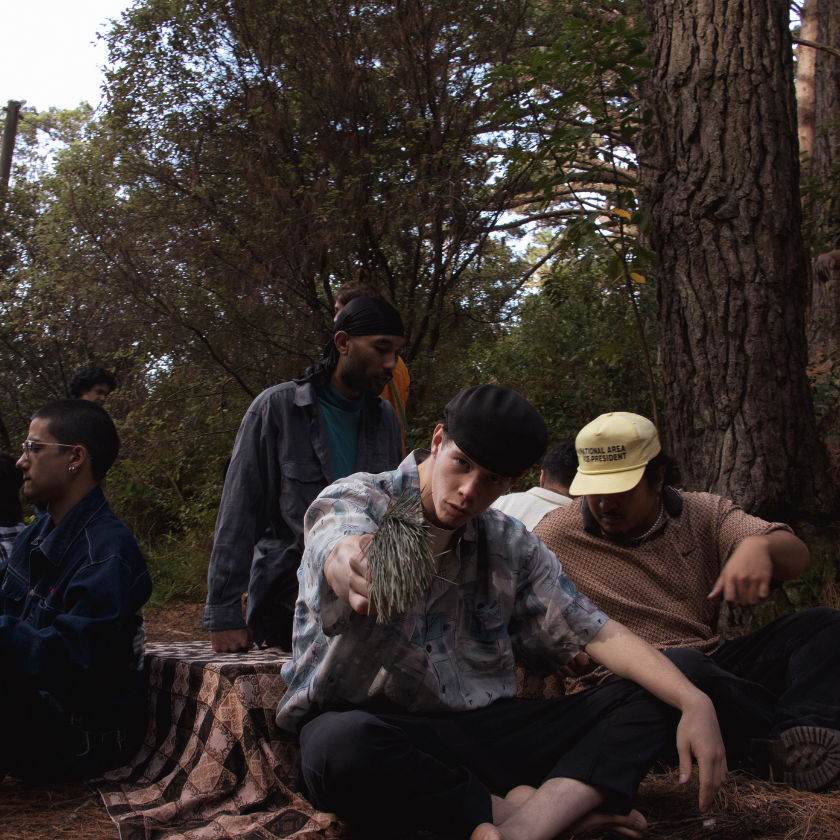 WATCH 'SHIFTING CENTRE' by young creatives Sefa & Oto
'Shifting Centre' is an exploration of what Aotearoa would look like if Pacific Peoples were at the centre of the narrative in all facets of society.
First developed in Le Moana's Measina Makers LAB 2021, the dance film merges street and contemporary dance to highlight the intrinsic excellence imbued within our Pasifika communities.
A collaboration between Sefa Tunupopo & Oto Lupo, Shifting Centre highlights the intrinsic excellence imbued within our Polynesian people. Moulding street and contemporary dance, this piece presents an insight into a world of possibilities and what Aotearoa may look like if our Polynesian People were shifted from the margins to the centre. In Aotearoa, our Polynesian people have had to assimilate and adapt to colonial systems that thrive off our oppression and exclusivity in sectors of housing, education, and sometimes in our dance communities. With these combative systems at hand, the potential to flourish beyond survival can be perceived as limited to just surviving. Shifting Centre offers the dream of our ancestors to see beyond the horizons of what is possible. The power and permission to shift the narrative lie within our people, our communities, and our stories. We will be exploring this idea of Shifting Centre through many ways, one of the main ones is by working from a place of imagination and dreaming.
WATCH HERE ON OUR FESTIVAL CHANNEL
CAST:
Director: Oto Lupo – Gagaifolevao Lefaga, Fasito'otai, Samoa and Niue
Director: Sefa Tunupopo – Vailala, Puipa'a, Samoa
Dancer/Choreographer: Braedyn Togi – Mititaro, Mangarei, Cook Islands, Apia, Tuana'i, Palauli, Samoa
Dancer/Choreographer: Tasman Kaitara – Tungaru (Kiribati)
Dancer/Choreographer: Montell Nickel – Vaipuna and Tuana'i, Samoa
Dancer/Choreographer: Tamia Filipo – Fakaofo, Tokelau
Dancer/Choreographer: Rore Rutene – Tahununu, Manihiki, Cook Islands, Ngāti Tuwharetoa, Ngāti Kahungunu, Aotearoa
Dancer/Choreographer: Levi Siaosi – Faleasi'u, Samoa
Videographer: Vain Creative Havea Latu, Petone Groom and Tavai Taefu.
Ash: Fasito'o Uta, Faleasi'u, Solosolo & Vaimoso (Samoa)
Tavai: Salamumu & Tanugamanono (Samoa)
Petone: Fasitoota'i & Vaivase (Samoa)
Havea: Longolongo, Tefisi, Holopeka (Tonga) & Tuapa (Niue)
Producer: Kasi Valu – Ma'ufanga and Lapaha, Tonga