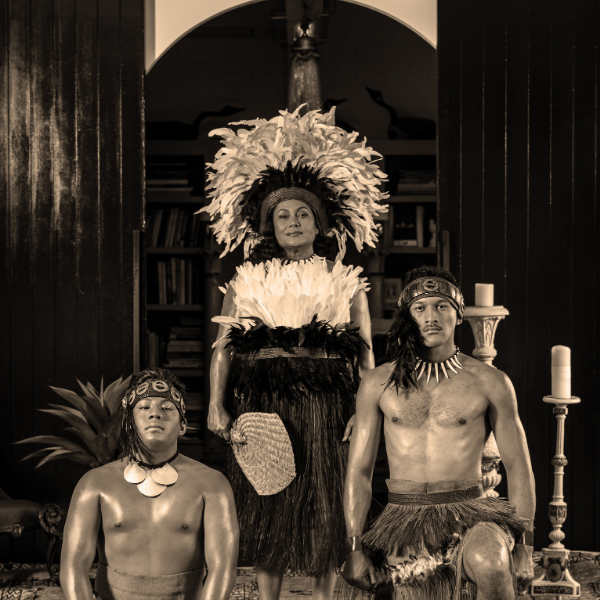 STORIES FROM TE-MOANA-NUI-A-KIWA – MOANA '23
Pacific Dance NZ Festival Showcases MOANA 23: A Night of Spectacular Dance Performances
The highly anticipated Pacific Dance NZ Festival is proud to present MOANA '23, an extraordinary showcase featuring an exceptional lineup of talented artists and the esteemed Choreographic Lab Cohort for 2023. This one-night-only event will take place in the Rangatira at Q Theatre, captivating audiences with its dynamic fusion of culture, innovation, and artistic expression.
The MOANA 23 showcase will transport the audience on a journey through diverse styles and narratives, celebrating the vibrant dance traditions of the Pacific. From contemporary movements to traditional choreography, the performances promise to be a testament to the rich cultural heritage of the Pacific Islands and its global influence.
Among the featured artists at the MOANA 23 showcase are:
"Te Are Karioi Nui" (The magic of the Grand House of Entertainment) choreographed by the immensely talented Lomina Meteri-Araitia. This captivating piece promises to captivate the audience with its spellbinding visuals and evocative storytelling.
"Neonach va," an enchanting collaboration between Tess Doorman-Smith and Peniperite KF Fakaua from the prestigious UNITEC School of Dance. Their performance promises to stun with a unique blend of dance, culture, and creativity.
"PHAB PASiFIKA" brings an inspiring message of inclusivity, showcasing the extraordinary talents of physically handicapped dancers. This groundbreaking performance is set to challenge preconceived notions and redefine the boundaries of dance.
The renowned Wellington NZ School of Dance students, Paige Mowbray and Deija Vukona, will grace the stage with their remarkable skill and passion, adding their own distinctive flair to the MOANA 23 showcase.
In addition to these incredible artists, the MOANA 23 showcase will also feature the Choreographic Lab Cohort for 2023, comprised of three emerging talents who have been chosen for their exceptional creative vision and innovative choreographic abilities:
John Vaifale
Hayley Tekahika
Corbyn Taulealea Huch
This year's group of choreographers promises to push boundaries, challenge conventions, and inspire audiences with their fresh perspectives and compelling works.
"We're excited to be featuring an impressive lineup of emerging dance artists at this year's Pacific Dance Festival. The MOANA showcase alongside the 2023 choreographic lab cohort promises not to disappoint, and we can't wait for Tamaki audiences to experience these emerging and diverse Pacific talents" says Director, Iosefa Enari.
Join us on Tuesday 6th June, 7.30 pm at the Q Theatre for a night of unparalleled artistry, as MOANA '23 transports you into the heart of Pacific dance and culture. Tickets are available now through the Q Theatre Box Office or online at https://www.qtheatre.co.nz/shows/moana-pacific-dance-festival-2023.
Don't miss this extraordinary event that promises to be a highlight of the Pacific Dance NZ Festival.