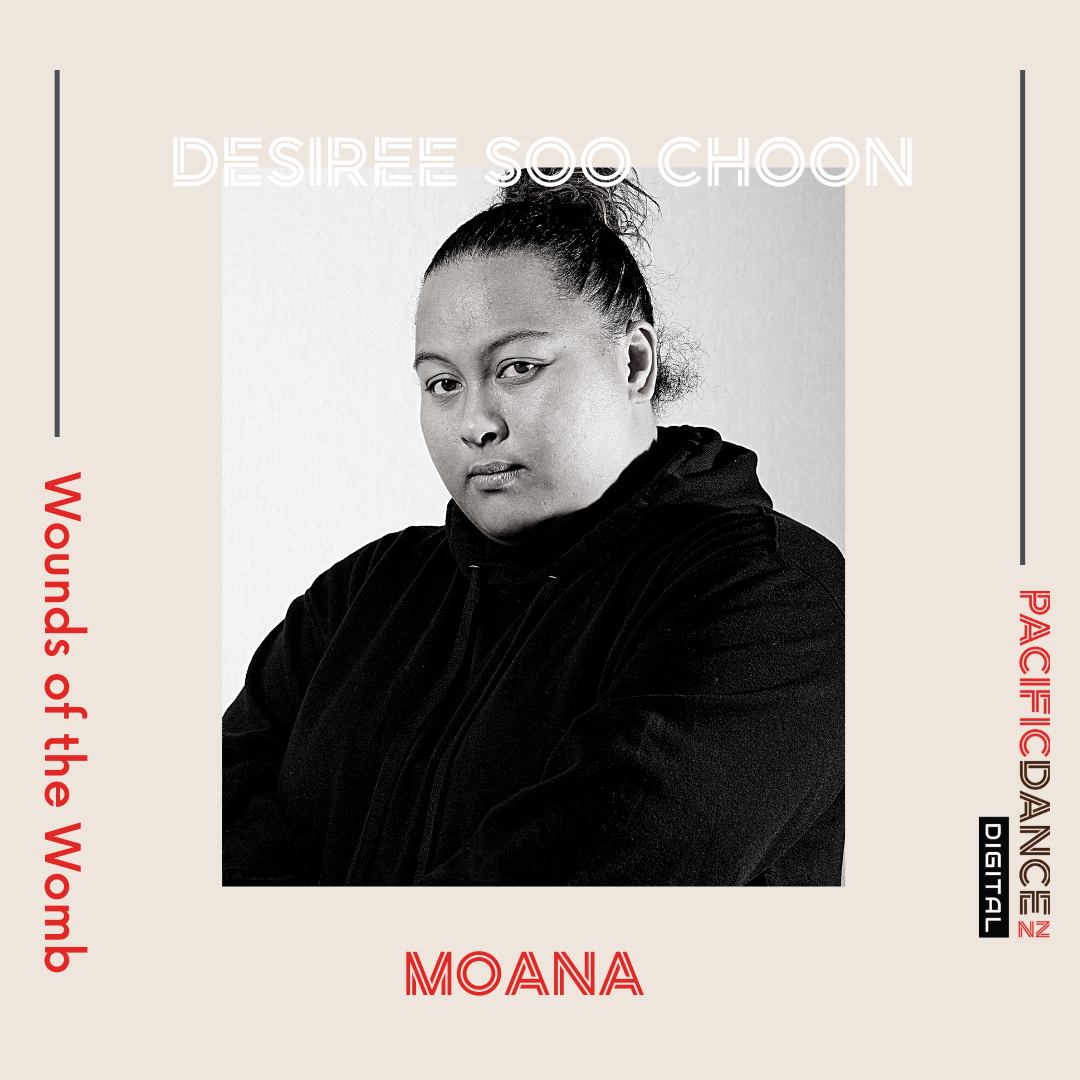 Watch MOANA featuring 'WOUNDS OF THE WOMB' – by Desiree Soo-Choon
CHOREOGRAPHED & PERFORMED BY:
DESIREE SOO-CHOON
SPECIAL THANKS:
JADYN SOO-CHOON
MUSIC:
RUNNING ON E BY BRENT FAIYAZ
FILMED & EDITED BY:
TRISTAN PETUELI
Wounds of the Womb is a story of exploring the inter-generational trauma passed through the womb. As a mother, I acknowledge the hurt the mothers before me have had to encounter and how this has influenced my style of parenting. Sometimes the hurt we harbour is not of our own but of our ancestors that were not given the chance to heal from them properly. And thus forms another cycle through the next wom(b)an.
The importance of this message is to generate talanoa between the women in our aiga without placing blame on anyone specifically – just a mutual want to create a healthier relationship for our future daughters and bridge any disconnect between the current mothers. However, due to being born during different generations, this can often cause difficulty in understanding one another and clashes of parenting styles. Our mothers have done the best they could with what they had but how can we as the future mothers prevent certain cycles from recurring? How do we break out of a cycle when there's no one else to show us the ropes along the way.
Energy knows how to stay stored in our bodies and so through Wounds of the Womb, I want to explore themes of how to clear stagnant energy/unhealed trauma from our physical and spiritual bodies and acknowledge that we can heal the past by doing so.
We are birthed through our mothers womb carrying her hopes and dreams for a better future for her child but what are the unspoken pains that you unknowingly bring out in to the world with you.TAL
The concept behind this piece is a heavy one, especially being a Pasifika mother myself. Whether you're a parent or not, a lot of Pasifika women are recently allowing for space to heal and realising the root of their trauma and what they can do to be the generational cycle breaker in the Aiga.