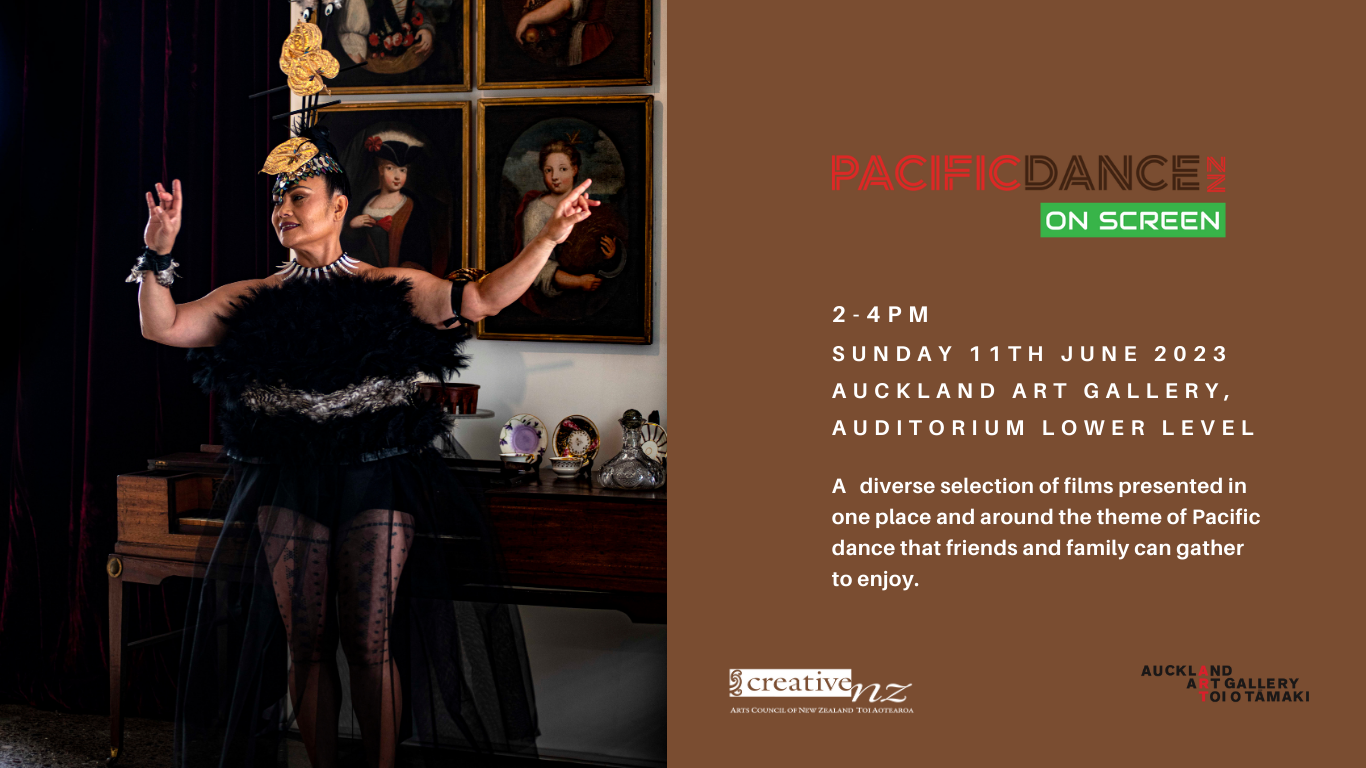 June '23 Festival Dance OnScreen – FREE EVENT
Dance OnScreen FREE Event
Sunday 11th June 2023, 2pm – 4pm
AUCKLAND ART GALLERY TOI O TĀMAKI
We are inviting you to venture into Auckland City during our festival to participate in our FREE workshops, open air-rehearsals and the popular 'Dance OnScreen'.
Tataki Auckland Unlimited and the Auckland Art Gallery have enjoyed a long partnership and they will host our open-air rehearsals with Viv Auē and Lominia Meteri-Araitia on Saturday 27th May, 3rd & 10th June at 1130am on the mezzanine.
On Sunday 11th June 2023 from 2 pm, our Dance OnScreen will be in the auditorium on the lower level of the gallery.
The team at Pacific Dance NZ have teamed with Saito Lilo to curate a collection of Pacific dance-inspired films.
ALL can enjoy these films and EVERYONE is invited to come and watch these films FREE.
At the conclusion of the filming, there will be an opportunity to meet the teams behind these films.
Why not make an afternoon of Pacific Dance Festival events and catch Hikule'o by TAUTAHI at the Q Theatre on the same day?
Short Film Details
Rotuman Dance Film by RAKO Pasefika
TAU TAHI by Sisi'uno Helu
Gagana Leiloa by Matavai Taulangau & Villa Junior Lemanu
Revolving Reflections by Hayley Tekahika
Registration is required and entry is FREE.
For our Festival Program CLICK HERE