NEWSFLASH : KO AU – Disconnected by Projekt Team
"KO AU" Disconnected by Auckland based Hip Hop and Street Dance collective Projekt Team is set to hit the big stage at Auckland's Kiri Te Kanawa Theatre as part of the 2023 Pacific Dance Festival. We are currently offering a free Secondary School's Matinee show (11am). This one-off performance is locked & loaded for Thursday 4th of May. 
If you are interested in booking tickets for your school to attend, please book through with your school name & how many student / staff tickets you require. Tickets are free, but seats are filling quite fast so get in quick!
Email : info@pacificdance.co.nz
SHOW DETAILS:
Pacific Dance Festival 2023 and Auckland Live present:
Ko Au – Disconnected
by Projekt Team, directed by Joshua Mitikulena & Seidah Tuaoi
Thursday 4th May 2023
Kiri Te Kanawa Theatre, Aotea Centre
11am – Secondary School's Matinee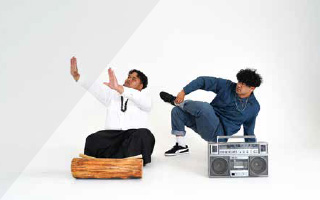 KO AU BY PROJEKT TEAM
Ko Au, which means "I Am", is inspired by the personal stories and diverse traditions of dancers from Auckland based Hip Hop and Street Dance collective Projekt Team. The dancers use cultural and street dance language interwoven in contemporary ideas to highlight some of the struggles they have with finding their own identities. Ko Au – Disconnected unfolds cultural understanding with a deeply thought out, unique approach to each story that has the power to touch hearts and change minds.