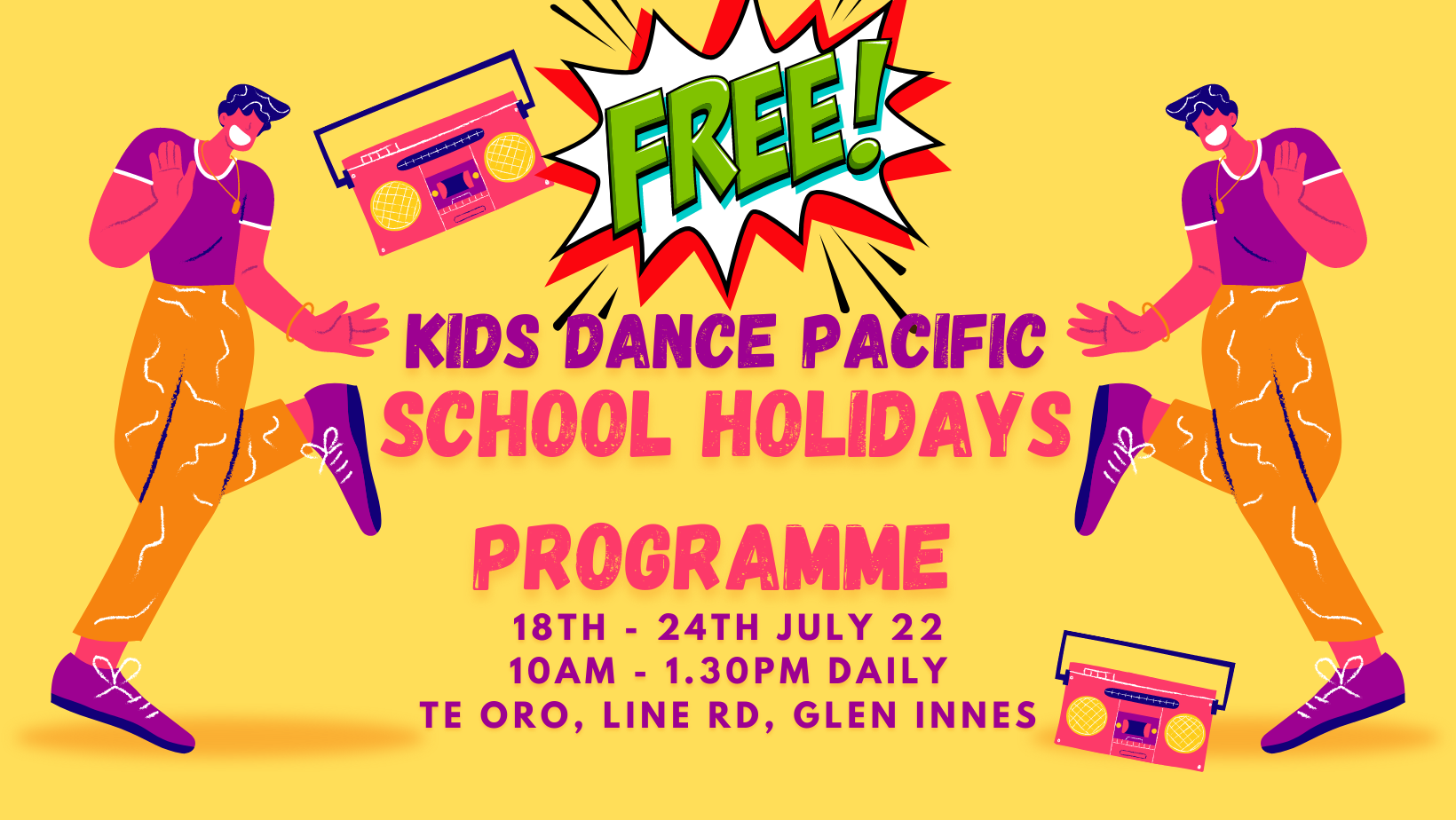 Kids Dance Pacific – School Holiday Prog
Kids Dance Pacific – July 22 School Holiday Programme
Looking for ideas for the school holidays? AND FREE? Look no further….Kids Dance Pacific is hosting a 1 week prog for you.
DATES: 18 – 22nd JULY, 10am – 1.30pm Daily
VENUE: Te Oro Arts Centre, Line Road, Glen Innes
OPEN to all school aged children 6yrs – 16yrs
LEARN dances from the Cook Islands, Samoa and Hip Hop/Street Dance
There will be a showcase for parents on Friday 22nd July, 11.30am and all children will receive a certificate for participation.
Children will need to bring their own snacks and refreshments and face masks are highly recommended.
The program is FREE and registrations are required.
Register by email to: teoro@aucklandcouncil.govt.nz