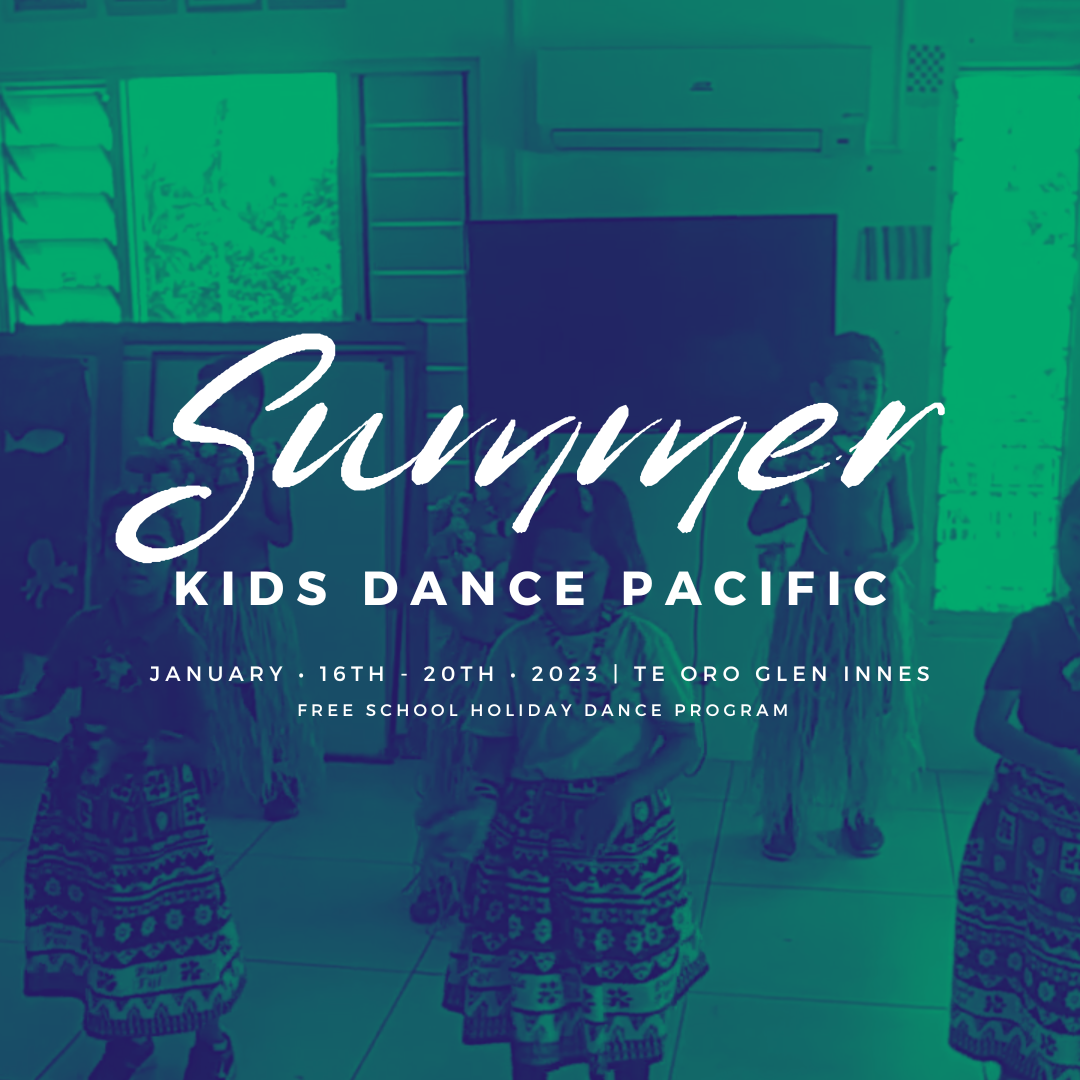 SUMMER KIDS DANCE JANUARY 2023
Back by popular demand – Our FREE school holiday dance program will be held at Te Oro Art Centre in Glen Innes. This program is made available by Auckland City Council and each year these programs get very busy.
Your children will spend a week learning different heritage Pacific dances with well known creatives and choreographers who are well versed with teaching our younger ones the culture, music and dance in a fun and immersive way.
We welcome registrations early to avoid disappointment. Click this LINK to register your children.
The 2023 Te Oro FREE summer holiday programme is an event aimed towards 7-15years, initiated by Pacific Dance NZ and Te Oro. Join us these summer holidays to connect with others, develop your dance skills and have FUN! Participants will learn Traditional & Contemporary-style Samoan, Cook Island and Fijian dance led by a great lineup of tutors to be presented at an in-house end of programme presentation on Friday 20th January to celebrate the students new moves and hard work.
Children must bring their own lunch and water bottle.
Contact us: auckland@pacificdance.co.nz