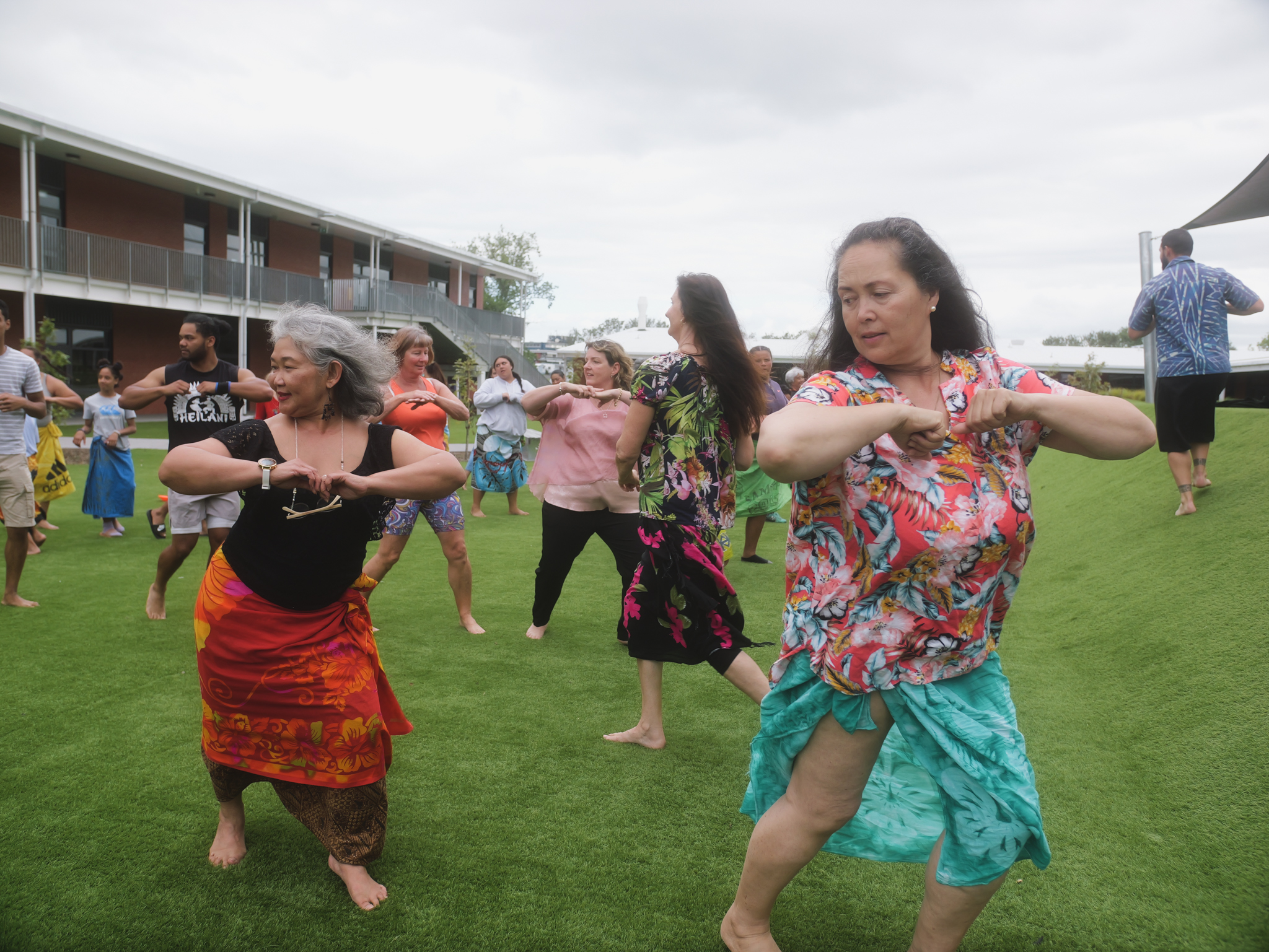 Nafa and Hula time in Te Taitokerau
There are Pasifika right throughout Aotearoa and Pacific Dance NZ receives many requests for heritage dance workshops from throughout the motu. Earlier this month the Pacific Dance NZ team responded to a call and with their nafa and hula routine took a trip Te Taitokerau – Whangarei to run a two day dance workshop.
The first night was a real treat and the attendance was our largest public workshop group that we have seen all year. Our young fit and accomplished dancers Aisea Latu and Leki Jackson-Bourke led an intergenerational group of 60 people that ranged in age from 5 years to over 70 year olds through a repetitive yet simple hula routine. It was an action-packed fun-filled evening that went beyond the 2 hour time slot that was allocated. The photos below show how attentive the attendees were. Success was when they all asked when we would be back.
The following day was dedicated to the students of both Whangarei Girls and Boys high schools. This was a first for the schools to combine for a workshop ever. The students were enthusiastic and worked diligently to finish the day with a choreographed piece.
This was a successful collaboration for Pacific Dance NZ and we are committed to expanding the offering to other schools. We will continue to build and strengthen our newly formed relationship in Whangarei with the local Pasifika community and schools and introduce them to the other artists that we work with from other cultures.
Te Taitokerau – Pacific Dance NZ will be back in 2023!
Leshgo!