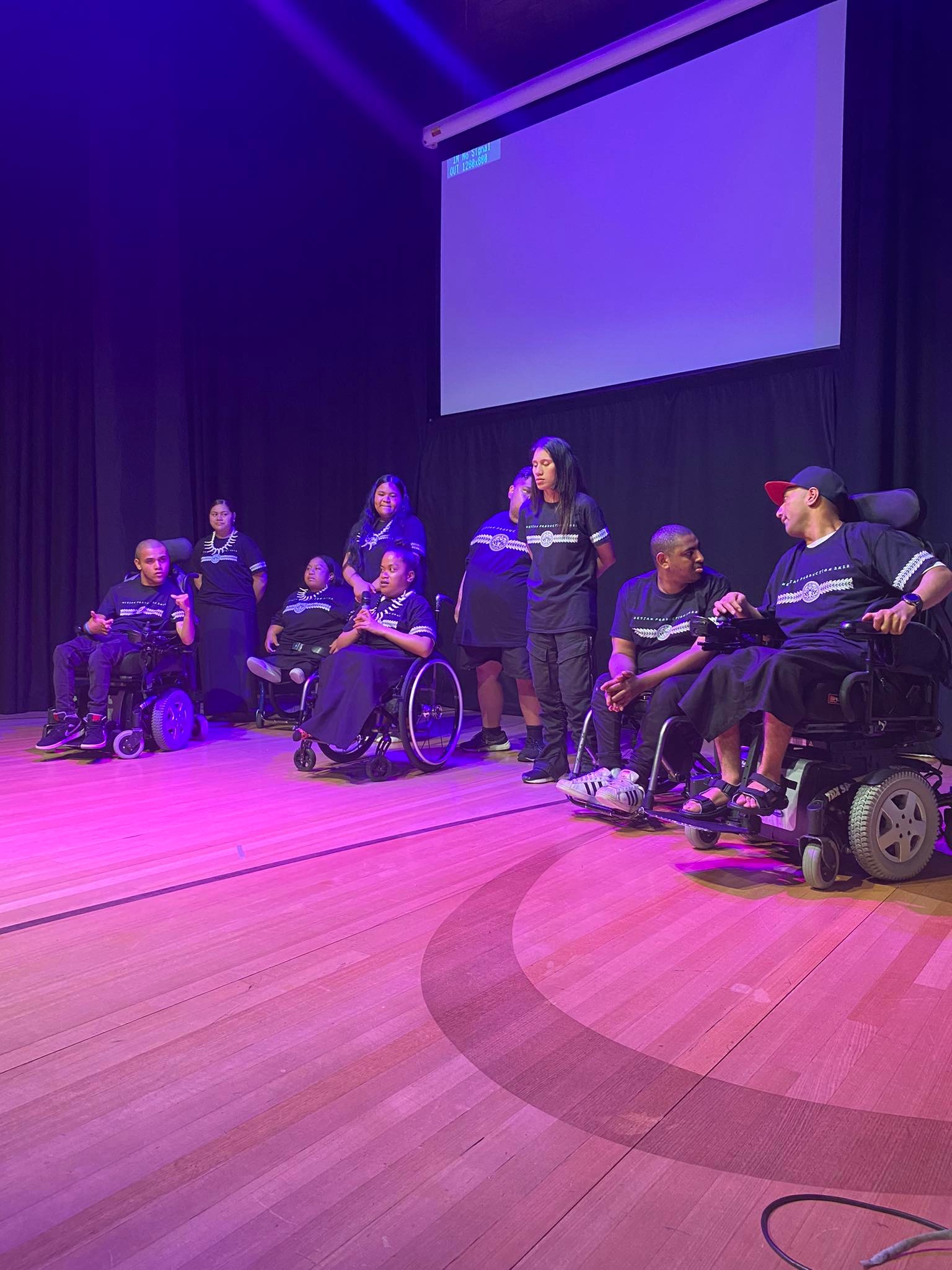 Nesian Productions – This is me, This is US
It has been an awesome collaboration for Pacific Dance NZ with PHAB & Nesian productions.
PHAB is an inclusive organisation that 'walks the talk' promoting self reliance that enhances the social opportunities for people with disabilities.
PHAB is not an organization "of" or "for" people with disabilities. The PHAB experience is offered jointly and equally to disabled and non-disabled people. The opportunities and activities are intended to be of equal benefit to all members.
Many memories have been formed with the Pasifika branch of PHAB – Nesian Productions.
On Wednesday 13th December – Te Oro in Glen Innes was packed with friends, family and fans to watch and listen to the 'This is me, This is US' production by PHAB members. Pacific Dance were in attendance to capture the evening and what a night!
An all-round enjoyable creative collection of stories told through dance, film and live music. Providing a secure space that encourages creative freedom and expression has culminated in a highly entertaining production. Pacific Dance NZ provided mentorship with senior artists.
We look forward to the continued relationship in 2024.
We invite you to visit and follow the Nesian Productions socials to stay connected with the amazing work they do for our communities.