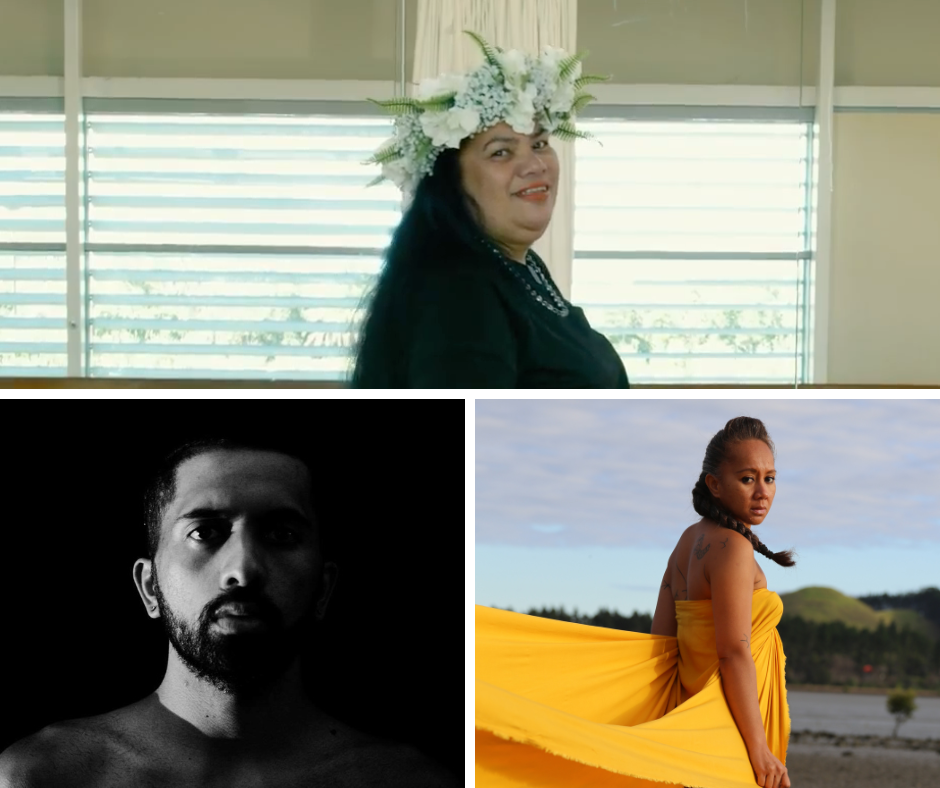 The Transform Series II – 'Epetoma o te reo Māori Kūki 'Āirani 2022
This year's theme for 'Epetoma o te reo Māori Kūki 'Āirani – Cook Islands Language Week is 'Ātuitui'ia au ki te Oneone o tōku 'Ui Tupuna which means, connect me to the soil of my ancestors. We release three new episodes in our Transform Series II 2022 featuring our Aotearoa based Cook Island artists.
Pacific Dance NZ will release 3 unique episodes to make the annual Cook Islands Language Week program. The episodes were all filmed in 2021 navigating lockdowns and alert level changes. Featuring three Aotearoa based Cook Island artists using dance to share their stories of their roots, their tupuna and their passion to keep the language and culture very much alive.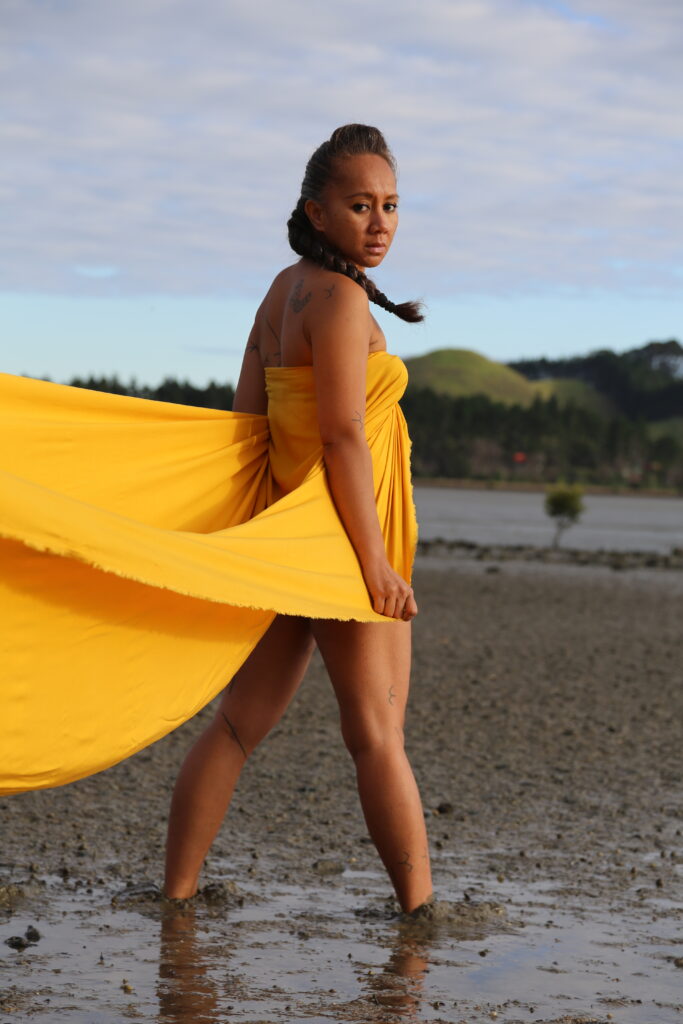 Lomina Meteri-Araitia
A gifted multi-dimensional emerging artist, Lomina-Meteri Araitia draws from her Cook Island and Tahitian heritage and generously shares this through the forms of ura, chant and story-telling. Born and raised in the Cook Islands on the island of Rarotonga, Lomina now resides in Auckland and has since graduated with a Bachelor in Performing Arts (Pacific) from PIPA.
Here she received vigorous training in dance, drama, Pacific studies and Pacific Performance and has given powerful performances as Hecuba in Women of Troy, creature-esque dancer in LIMA and beautifully crafted a solo performance titled – TUMU TE VAROVARO – The Vibrations within. African/Pacific dancer in African Pacific theatre performance In Transit, choreographed Cook Island inspired performance Pō'ue Tara. Lomina was also the Cook Island tutor for Auckland University students for Pacific Studies.

Not only is she a highly commended dancer and performer, Lomina is also a facilitator for self-awareness and engagement practices. Her family heritage and cultural practices have greatly influenced her in how she navigates through various teaching contexts, encouraging students and individuals to engage with their deepest forms of 'home'.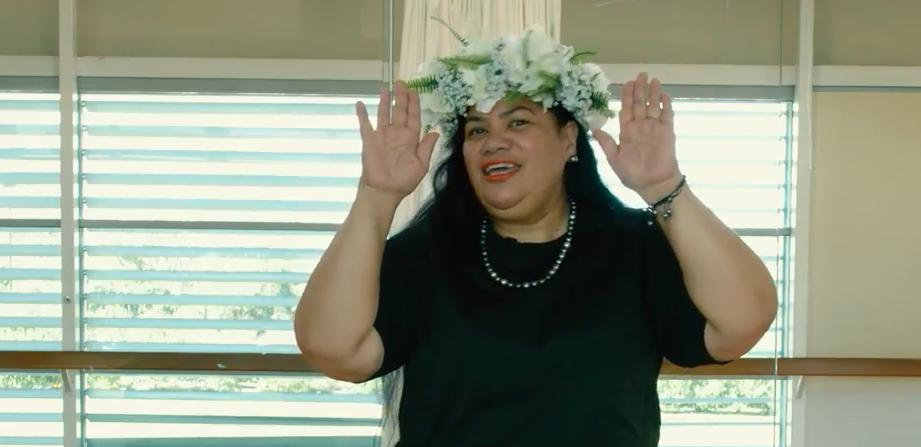 Kura Taruia hails from Rarotonga but moved to Manihiki when she was younger with her parents who were orators. Today Taruia upholds traditional values and knowledge and shares this with secondary schools and LGBTQ. Taruia speaks intimately of maintaining the traditional way of Cook Island dancing and has choreographed a mesmirising piece performed by Naomi Tangimetua.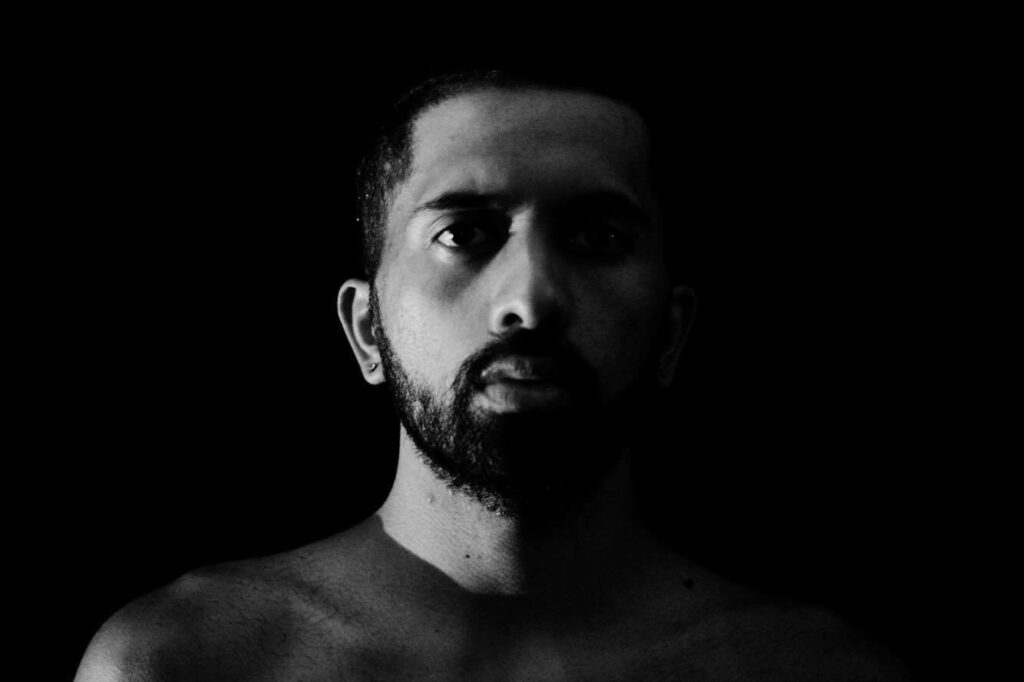 Viv-Auē
Artistic Director of AUĒ LINE and AUĒ Dance Company, Cook Islander Vivian-Auē has a rich background in dance and choreography; having taught as well as performed both in Aotearoa and internationally. Viv gives us a first hand look at how Pacific values are expressed through dance, movement and choreography.